Hey guys, today is Top Kitchen Trends for 2020. Grab a coffee. Let's go. (upbeat music) Let's get into it. Number one thing, backsplashes in stone.
And what it means is that the material that you're using on your counter top, also travels up your backsplash. If you've got some coin to spend, you can run it all the way up to the ceiling. I've seen that done a couple of places. What ends up happening is it makes the backsplash a super important detail. They actually have two trends that we're going to be talking about today, going on with it, but I love the marble all the way up the back, the open shell and then the bricks surround, that is just gorgeous.
But if you don't have that kind of detail going on, it's still a really good look. Take a look at this one with the wood cabinets down in front, and then the hood is up and then the backsplash is just running along underneath, and it's in that really sexy black and white marble.
Or this picture, which I love. This is actually a project I'm finishing up right now. And we've done the same detail again, where we're running the stone up the backsplash, and you can do this as well.
It's really a simple detail. And if you're renting, don't feel left out. If you saw this video on "How To Decorate For A Rental", I talk about where you can get stickers that you can use for a backsplash, that look just like stone. They're beautiful. So the second thing that's really kind of happening hard this year, and we're gonna see all of these trends for a while, is a pop of color in kind of an unexpected way.
And a fun new development, is some of these appliances, like ranges, that are coming out in like this cobalt blue, or like a lime green, or I love this one that's kind of like a baby blue and they mixed in this really sweet yellow with it.
So it's an interesting unexpected element. Now, the key is though, you don't want to overdo this or you kill it really quickly. One thing to think about is that, if you're weighing buying a cobalt blue range for $10,000 or painting your island, your island is going to be a less expensive decision and you can change it up in a couple of years when you're ready. So, good thing to consider.
It's definitely on trend. Third element is, so hot right now and it's open shelving. Now, let's get real. Open shelving is great and it really looks hot. Look at this picture, I love this.
But you know what? They haven't moved in yet.
I happen to know. It looks fabulous when it's empty, but the reality of it is, life is messy. And so, unless you can guarantee that you're so OCD that you are going to have those shelves clean, attractive, and looking like a retail store all the time, forget it.
It's beautiful and I love them. But these pictures that you're seeing, they've had crews of people for hours setting that up and making that just right. So, the deal with this trend is, unless you're gonna guarantee that you're gonna have a crew running around and fixing those shelves for you every day, skip it. Okay. So, the next one on the list, is the dark or black pallet kitchen.
Now, I know you guys have seen this. It's a major trend that just kind of hit this year. So we're gonna see it for a while and you know my opinion on black countertops. So, let's just talk about how you can get this kitchen in a way that makes it work and work for you. For instance, there's a couple of rules you want to really make sure that you abide by with this one.
You want to keep your floor surface really light, don't care if it's wood or tile, doesn't matter, just needs to be super light.
And then, I would opt, like you see in this picture for a lighter or a medium tone countertop, and then you can just go to town on the rest of the black finishes. But the last rule is, baby you gotta light that sucker up. I mean, LED strips everywhere you can put them, work surface under cabinet lighting, a lot of good 3000 Kelvin, ambient lighting, good pendant lights that don't just shine down. Let them shine 360 degrees.
You need as much light as possible, because it's still a working room and you need to be able to see what you're doing. And for all of those of you who are living with black counters right now, you know what I'm talking about.
So I don't know if some of you may have noticed, that there's something new in my office. This is the logo for our Designclub. And if you're not already on the list, go to LisaHoltDesign.
com and sign up and I'll keep you posted on when all of this breaks. And if you're watching and you haven't subscribed and liked and smashed that button, what's going on? Get to it. So the next tip is fabulous hardware. Right?
Oh, doesn't everybody just love good jewelry for their kitchen? Now, I don't care whether you're a minimalist or super traditional or anywhere in between, this is always a good solution for you. And there's so many great resources out there like Etsy and Rejuvenation and West Elm, Top Knob. There's a bunch of them out there that are online. And if there's one that you love in particular that I haven't mentioned, please be sure to share it.
The next big trend is wood cabinets, but they're back in a totally different way.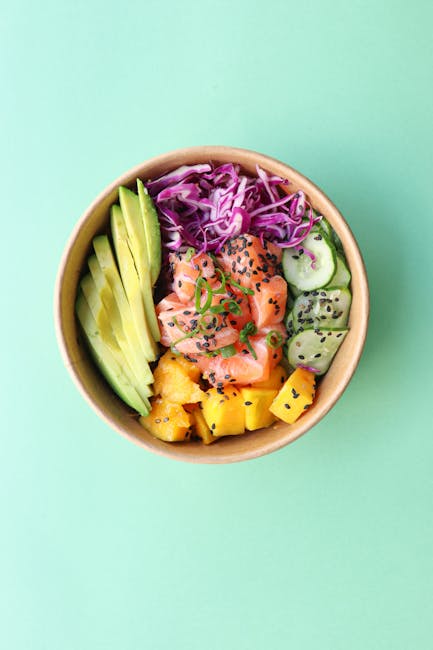 These are wood cabinets done with newer woods, fresher woods, lighter woods, things like, riff cut white Oak, straight grain Alder, maple, really pretty light fronts. I mean, take a look at these pictures. I love this one with the straight grain Oak and the beautiful, simple backsplash in that looks like concrete. That's a beautiful one.
And when they're light like that, what they help to do is make the kitchen feel expansive, which is really nice. And here's the hack, you're gonna go out and DIY it. You're going to strip those cabinets and then whitewash them a little bit. Look how beautiful, look at a big difference it makes. Then, your secret weapon, add some fabulous new hardware and voila, you have a great new kitchen.
Next up, sexy sinks. They are so cool right now. They've got all kinds of super functional features like, slide across built-in chopping boards and the whole bowl can now be sound absorbent, so that it doesn't make as much noise.
They've got lower dividers, drain boards on the sides that are integrated, so that they look amazing. Unexpected finishes, so they're really, really coming out with all these great groovy sinks.
And so, now the heart of the kitchen is really something sort of sexy. It's amazing. So these are a must have if you are renovating your kitchen. So, I love this trend, more islands. Even more, two, at least, if you can do it.
And being creative about islands, you've got to like, think about it in a way that makes the space work and do you need to go high, low on it? Do you need to split it up into two? I love this picture. This is so clever of them dividing it up in two and then they added that extra layer of like a natural wood on the top, which becomes the dining surface. That's so clever and creative.
I love that. So all of you guys out there that have great rooms, start thinking about the idea that you could maybe incorporate some new island action to sort of make that great room, feel like it flows better.
And I just think these are beautiful. Next up, is about up. And I'm talking about taking your kitchen cabinets to the ceiling.
This has been a detail like those stupid TVs on fireplaces that I have seen for years, and it's basically because builder standard cabinets stop below the ceiling, 'cause it's cheaper, right? But it's such a waste of space and you have all this weird stuff hanging up at the top. I don't even know what goes on up there. (screams) It's scary. When you're replanting your kitchen, what you want to do is make sure that those cabinets go all the way up.
Yes, I know you have to get up on a stool to get the stuff up there, but how many times a year do you have to get out your holiday plates? Put them up there. It's fine. And I really love these details, where they take them to the ceiling and then they put glass in them and light them.
And so, then they become a display and don't worry about the crowd of people that you need to have styling it every day, 'cause you're only gonna access it twice a year.
Take a look at this other shot, where the wood front of the cabinet door goes all the way up and see how that makes the room lift up, feel more spacious, feel more light, feel more engaging and luxurious. That's what you want to end up with. Even if you don't store anything in them, take your cabinets up there, for sure.
And also, add lighting up there, so that you've got the lit option, in case you want to go to glass later. Now, this is one of my favorites, which is range hoods, put it on a party dress.
We've been seeing these stainless ones dropping down for years, or we've been hiding them behind fo front cabinets and that's all fine, but they're a new important feature and they get to look like it. (bell dings) So, now we're seeing all of these super great accentuated materials, things like, shiplap and steel. I love steel. Now, I've done a few clad in the same stone as the countertops. You can do them in plaster, which is super nice and minimal and not even very expensive.
Oh, I love this one that's wrapped in linear wood, which is great. And to die over, is this one in the brass, three thick bands and the rest of that kitchen is white.
That is hot. Anyway, so treating your hoods in a whole new precious kind of way, is very on trend and it's super fresh. So here's a few resources to help you get that look you're looking for.
If you're looking for wood, try semi handmade, your local cabinet shop or for you DIY'ers, check out, how you can whitewash cabinets. It's all right there on YouTube. On hardware, you want to go looking at Etsy, Rejuvenation, West Elm, Top Knobs, there's a bunch of them down there. We'll link a bunch of them down below. And if you're looking for a sexy sink, be sure and check out Ferguson.
com or Build.com, who both carry a wide range of really good looking sinks and plumbing fixtures and things like that, that you're gonna need to kind of get this look. And be sure to like and subscribe. And I'm gonna see you guys next week.
(upbeat music).
Read More: MODERN FARMHOUSE TRANSFORMATION | Open Concept Kitchen Living Room Remodel | Home Renovation Ideas!