– Think I can fit through this door? – I don't think so. Well, I'm definitely not gonna pet you. – Let's build a house. – This house was built in 1966.
Typical colonial that you see around here. This was the formal dining room, closed off from the kitchen, just it's own kinda separated room. – Pretty typical. – Which is pretty typical. And then this is the kitchen.
– Not really functionable. Little half assed peninsula. – Yeah, which you can't sit at. You can see that the window's original. You have no corner cabinet.
– [Paul] No. – You've got appliance, appliance — – That's it for counter space. – Sink. – Right, nothing. – So there's not a ton of counter space.
– No. – And its pretty closed off from the dining room. Everybody wants a bathroom in the kitchen. – [Paul] Gross. – This room was the original living room and this was the end of the original house, so the first floor had kitchen, closed off dining room, – [Paul] Yep.
– Fireplace living room. And then sometime, probably in the early 80's, they added on this room.
– This window should be flipped this way, so the sash slides up and down, not left to right. The windows that slide like this are more money. They probably said, "We'll just do this to save money.
" Whoever did it. – The only heat in here is electric heat. So it's kinda like an afterthought. It's not tied in to the heating system of the rest of the house. And then the way this addition was put on, it is literally a living room next to a living room and the kitchen, is on the complete opposite side of the house.
– It was a poorly laid out space. The house was built in the 60's. We're gonna bring it up to the way people are living now, in 2019. – It's happening. – Oh, it's definitely happening.
Me and Anne Marie were here yesterday, and we made some executive decisions. – [Susan] Okay. – [Paul] The beam looks pretty sick. – Yeah, it looks awesome. What a difference with this fireplace gone.
So, we still have to frame the fireplace on that back wall and do we have dimensions for that? 19 inches deep– – 19 and a half plus two and a half, right? – And then what are we at right now? With that col– cause the only thing I'm worried about is if that collar has no tie in.
– If that one, oh by the fireplace?
– Yeah. – Oh, yeah. They like the ceiling, right? – No, we're gonna keep the ceiling cause I assume we can't take down the collar tie right? – That's what I was wondering.
– I'm gonna assume, based on the spacing of these collar ties that these need to stay. If we keep the ceiling open on either side you're gonna have this collar tie just, like, right in front of the fireplace. – But you're also bringing the fireplace out another, like, ten inches. – Let's get the fireplace framed and then I can decide. – [Amauri] Yeah, let's do the fireplace first and then you go over that way.
– I have an idea. Let's get the fireplace framed first Amauri and then we'll figure it out. – That's a great idea.
– Me and Ann Marie talked about this yesterday. What's taking you so long?
We've been here waiting. – I'm throwing stuff in the dumpster, sorry. (knocking) – [Paul] Do you have Comcast? – Girl Scout cookies. Actually, I shouldn't say that, everybody wants Girl Scout cookies.
– I like the bench seats. Like, over here and then the built-ins. Oh, yeah, we really couldn't fit a piece of crown, huh? If we did, like, a cove molding or something. Something small up there.
(drumming) – I think I'm missing one more thing. See what we failed to have Dave do when we did our house is make our shelves adjustable. – He asked me, I didn't want them adjustable. – She's such a pantry snob. – You did ask.
And I was like, no! – Susan! – [Rich] She's outside. – Again? What are you doing?
– I forgot lots of things. So you know how we're gonna have the wood come down there? Can we take that same wood and do a light box? Cause it's not a high ceiling and we'll just do one long box.
Did that glass come for the doors?
– Yes. – So what would it take to do those same doors here? And do double doors? – [Paul] I thought we were just taking that door off? – That doors not staying there anyway.
We have to change it anyway. – No we don't have to change it. It was gonna be no door. – How you do a closet with no door? I'll figure this door out.
Where's the tape? – It's easy to just say, "Just change this door and do this." That's a lot of work. – [Susan] I'll take care of that. It's gonna look so good.
– This house was like a teenager going through puberty and now it's blossomed into a full blown man.
– This house had a real layout problem. We called it a Frankenhouse. You had the kitchen on one side of the house. The dining room's closed off.
And then you had the weird addition on the opposite side of the house. And the bathroom was in the middle of the first floor. So we took down the original fireplace. Opened up the whole house. Relocated the kitchen, we relocated the bathroom, the fireplace.
– They thought we were crazy. Like, you wanna move our kitchen from here to here. Like, yep. They still went with us. – Well they had people come in who wanted to keep the kitchen where it was and just open it to the dining room.
But that didn't solve the problem of number one, the bathroom in the middle of the house. And number two, it didn't solve the problem of you have this big beautiful room, not really being used. – So this ceiling was already here. – This is the original ceiling. – Original ceiling, but it wasn't this color.
– We changed the color and made it look a little bit more modern. They did like the fireplace, we just didn't like where it was. So we took that fireplace down and put a new fireplace here. – That fireplace was just weird cause they had framed an addition onto that. So it was just in between the rooms but it wasn't usable.
So now that fireplace got pushed out to this far wall of the house, the outside wall, and opened this whole thing up. – We added some built-ins. And then we took that same stain, that we put on the ceiling, and put it on the bench tops. And then we also used that same stain on the mantle. I think I lost sleep over this fireplace.
– What you have here are collar ties.
These were structural so we could not take them out. – And they're ugly. – They are. – They were in my way.
– They were in the way. – In front of my beautiful fireplace. – So we had to figure out a way to build the fireplace and not make it look weird. – So that's why this is stained up here. This is stained so that when you walk in, this doesn't stand out.
So this is gonna kind of blend against that.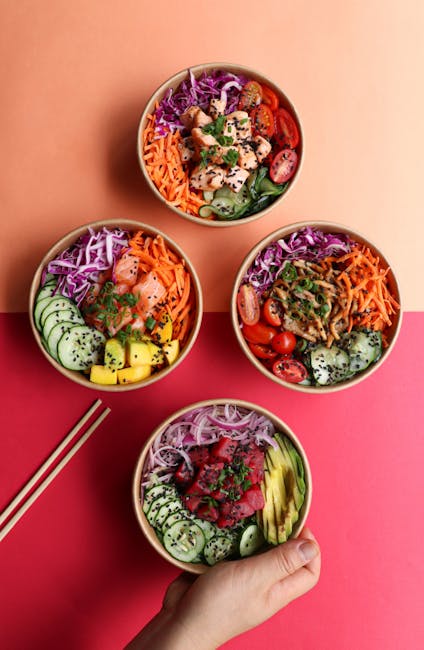 And then we painted the rest of this gray. This actually matches the kitchen island color. – Makes sense? Does to us.
And that's all that matters. This is now a room they'll use everyday. Before it was a room they did not use period. They didn't wanna lose it so they used it. So we relaid it out to use it, instead of losing it.
– I think I follow. And we took that same stain and we did a custom light box over this huge island. – [Paul] Huge. – With seating on two sides. This is cool cause you can be here you can, if there's a game on or something, if there's people here, there's plenty of room here for a lot of people to sit.
– Tons of room.
– And they'll also be in that room. There wasn't any great place to put the refrigerator. – That's one of the biggest challenges in a kitchen, right? – It would be great if they made refrigerators much smaller, so I could tuck them under the counter and we don't have to look at them.
– We'll, no, we can't do that. – We could have like six of them and then it would work. – No, we're not gonna do that.
– So we can't. We put it here so it's kinda out of the way.
So we stole the hallway so that we could tuck the fridge away. And then in here we have counters on both sides. – You'll never guess what room I'm in. – (laughing) The bathroom? – (buzzer) They got counters on both sides.
They got shelves, which they wanted. So they can basically throw everything in here. They got these custom doors with the frosted glass. – These doors match the island, again. We did frosted glass so you can have your mess in there and nobody can see it.
They can just say, "Oh what's behind those doors?" And you can say nothing. – Frosted flakes need frosted glass. You don't wanna see 'em. So you have your beautiful island to hang out and you have an actual working island over here.
– This works because there's no seating at this island. It's just a working island so nobody's gonna kinda sit here and be on top of you. The sitting island is over there. And then we ended up putting the stove on the back wall. I love this back splash too.
We did two different tiles, with a couple windows around it. We also built in a bookcase here on the end of the island too. – That's right, she had a lot of cookbooks. That was part of requests, so we built that into the side. So now, she has a nice place to store all the stuff.
Which is actually a really good idea. And then you make your way over here to the dining room area. Now, day to day, they're not gonna sit here and eat.
They're all gonna be hanging out over here at the island. But when they do have company, they have an extra place for people to sit.
You got a nice light fixture here. – You're still kinda in the action. You can still see what's going on. It's not like so, it's not so removed in another closed off room on the other side of the house. And this is where the bathroom use to be.
– That's right. You know, where'd I put my shoes? Oh, in this awesome mud room over here. – They actually use the back entry more than they use the front entry so that's why we decided to put the mud room back here. So these benches also have the same stained oak as the benches around the fireplace, the family room ceiling, the kitchen ceiling and the mantle.
So after we, kind of, fit these things into the space we had a little bit more space left over. So we have a pretty good sized storage closet behind us. Which is nice to have cause this first floor didn't have a ton of storage before. And we put the bathroom here too. So this half bathroom use to be where the dining room is and now we were able to fit in a full bathroom.
– This is essentially the bathroom that all your guests use cause it's on your main level. – All the guests are gonna see, too. – Right, so that's what I mean. So this is kinda your show off bathroom. Your powder room, whatever people wanna call it.
You want this to be like, the hey look at me, you know, bathroom.
So if you're on the toilet this is pretty nice to look at. – This is what you get to look at, this pretty tile. And we ended up doing their upstairs bathroom too. – This bathroom was a little bit smaller, initially.
So we kinda stole a little bit of space from the bedroom next to it. – Cause the toilet was right here and the vanity was right here. So when you came in this was super tight. – We were able to get a double sink in here. – It was either a double sink or a window.
– Not having the window, we also put more lighting in here so it doesn't feel so dark. – And the tile we did in here was kinda fun. But we also did this cool pattern tile on the niche in the shower.
So that was fun. – Yeah I like that.
It was a long project. This project was started in the winter. So obviously there's a problem with the deck cause there's no step down. – I saw that. – That's the first thing– It's been a run.
I mean they talked with other contractors, people told them they could live here during the renovation and we were pretty additament that they can't. – Well no bathrooms. – They had no bathrooms, no kitchen and just the sheer amount of dust and everything.
It's long for us, long for them but we all have that common goal of making it, the house, beautiful. – [Susan] It just makes more sense now.
Somebody had thrown an addition on and didn't really think it out. But now it makes a lot more sense. – One of our former clients, who referred them to us, had come by here the other day. And they had sent us a text like, "We just saw what you did to the house, amazing!" (laughing) Like, thank you.
– I was like, text me again. Tell me again. – I was like, are you sure? What else, like magnificent, like brilliant, like keep going. I'm all ears.
Now they can get settled in, in their new digs and get back to the new norm. – And that's it. – And we'll see ya on the next one! – Like literally, that's it. We're done.
– Like, yeah, that's–.